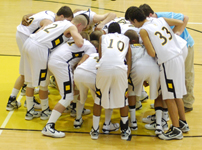 Stevie Ray Vaughn used to sing, "If the house is a rockin' don't bother knockin'." Well the Tigers (20 – 9) certainly had Bobby Keith Gymnasium rockin' in a lopsided 108 – 26 victory over the undermanned Red Bird Cardinals (7 – 12) on a night when most Cardinals fans probably wish they hadn't come knockin'.
The 82-point spread in Wednesday night's 49th District Tournament game was the largest margin of victory for the Tigers and the first time the team hit the triple digit mark in scoring this season.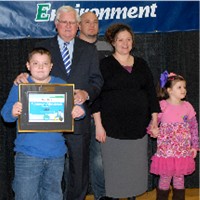 HYDEN, KY — Tayton Lewis, a fourth-grader at Stinnett Elementary School , won a contest to design the T-shirts that will be given to thousands of volunteers during PRIDE Spring Cleanup Month in April.
Local entertainer Sam Roark's single "The Sound Of A Woman Saying Goodbye" from her Joe Sun produced album, "Check Out Girl" is at No .27 this week on Nashville's New Music Weekly Main Country Chart and according to certain Nashville music industry insiders is expected to reach the coveted No. 1 spot.