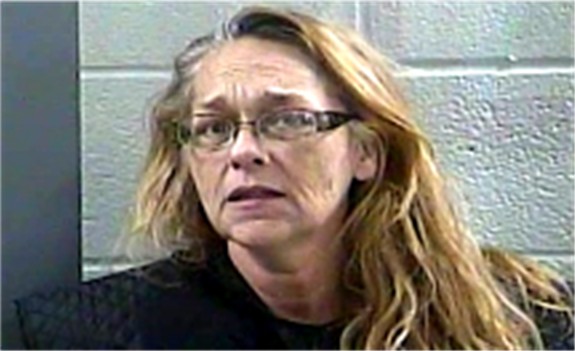 Laurel County, KY - Laurel County Sheriff John Root is reporting that: Laurel Sheriff's Detective Chris Edwards arrested Linda Belew age 54 of Corbin on Saturday afternoon February 3, 2018 at approximately 4:14 PM.
The arrest occurred after an investigation was conducted off Hanes Baker Road, 9 miles south of London after this subject's husband was allegedly shot in the hip by this subject at approx. 2:39 P.M.. A .38 caliber revolver was used
Following the shooting, the accused went to a neighbor's house seeking help.
The victim has been airlifted to UK Medical Center in Lexington with a serious injury and is expected to survive.
Linda Belew was charged with assault – first-degree and was lodged County Detention Center.
Photo of accused is courtesy of the Laurel County Detention Center.
Assisting also for Laurel County Sheriff's office was Lieut. Greg Porter, Deputy Charlie Johnson, Deputy Josh Scott, Deputy Brandon Broughton, and Dputy Keith Dinsmore.