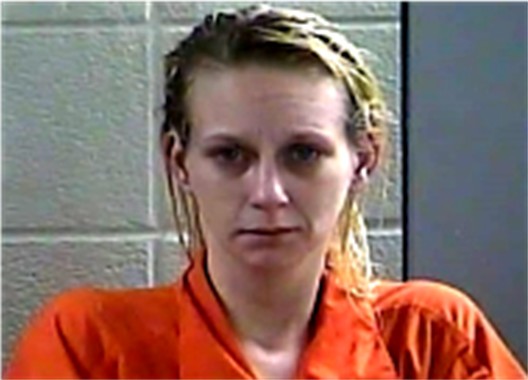 Laurel County, KY - Laurel County Sheriff John Root is reporting that: Laurel Sheriff's Deputy Jamie Etherton along with Deputy Jake Miller arrested Brittany K. Yaden age 29 of London on Saturday night January 27, 2018 approximately 6:57 PM.
The arrest occurred off Johnson Road approximately 1/2 mile East of London after deputies were dispatched to a complaint of a female subject passed out in a vehicle with a small child inside the vehicle parked at a business there.
Upon arrival at the scene deputies located this subject passed out in the passenger side of the vehicle with a nine month old child in a car seat in the back of the vehicle.
An investigation was conducted and this subject was determined to be under the influence.
Brittany K. Yaden was charged with public intoxication – controlled substances and wanton endangerment – first-degree and was lodged in the Laurel County Detention Center.
Photo attached is courtesy of a Laurel County Detention Center.
Social services was called to the scene to assist with the child.