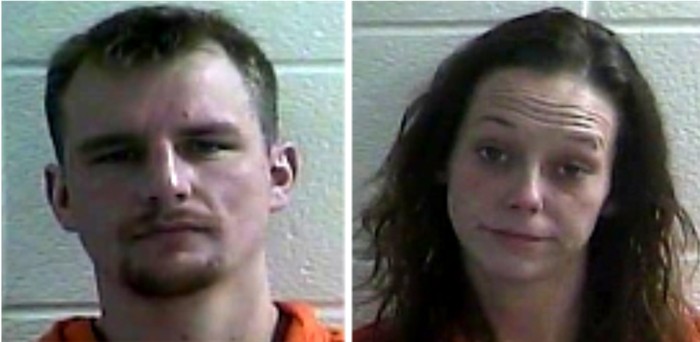 Laurel County, KY - Laurel County Sheriff John Root is reporting that: Laurel Sheriff's Deputy Jake Miller along with Deputy Rick Cloyd arrested two individuals on Tuesday night January 23, 2018 approximately 6:21 PM.
The arrests occurred off Sampson Street, approximately 10 miles south of London after deputies were dispatched to a domestic violence complaint there.
Upon arrival at the scene deputies learned through investigation there had allegedly been a physical fight between two male subjects and that one of the male subjects had apparently fired a weapon at the other male subject.
A female subject there had allegedly taken the weapon and thrown it into the woods attempting to get rid of it.
The male subject who was determined to be the aggressor scuffled with deputies upon arrest and created a disturbance by yelling and cursing.
Arrested was:
Billy W. Price

, Jr. age 28 of Corbin charged with wanton endangerment – second degree; disorderly conduct – second degree; and resisting arrest.
Holly M. Cole

age 29 of London charged with tampering with physical evidence.
These two individuals were lodged in the Laurel County Detention Center.
Photos attached are courtesy of the Laurel County Detention Center.