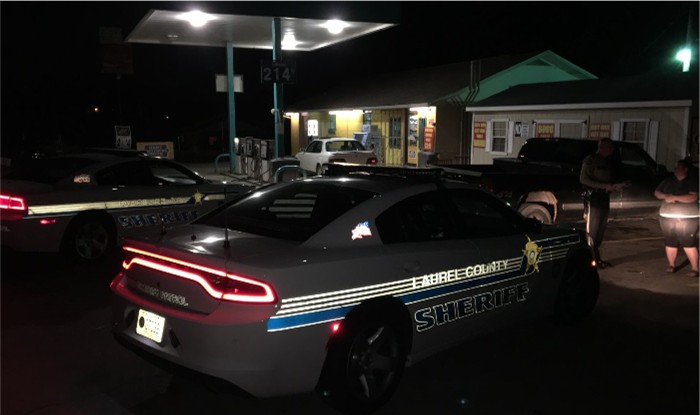 Laurel County, KY - Sheriff John Root is reporting that: Laurel Sheriff's Detective Sgt. Kevin Berry, Detective Chris Edwards, along with Sgt. Robbie Grimes, Deputy Travis Napier, Sgt. John Inman, CSO Sean Hayre, assisted by KSP are investigating an armed robbery which occurred at East 80 Grocery, approximately 11 miles east of London on Thursday night November 2, 2017 at approximately 9:40 PM.
Reportedly a lone gunman entered the store armed with a handgun and robbed the attendant of an undisclosed amount of money before fleeing the scene.
The gunman is described as a male subject wearing a Halloween mask and gloves.
It is believed that a dark-colored pickup traveling from the East that left immediately after the robbery traveling toward London westbound on Ky. 80 may be involved in the robbery.
Anyone with any information regarding the robbery or the suspect or the suspect vehicle is asked to contact the Laurel County Sheriff's Office at 606-864-6600 or 606-878-7000.
Information will be strictly confidential.
Investigation is continuing.