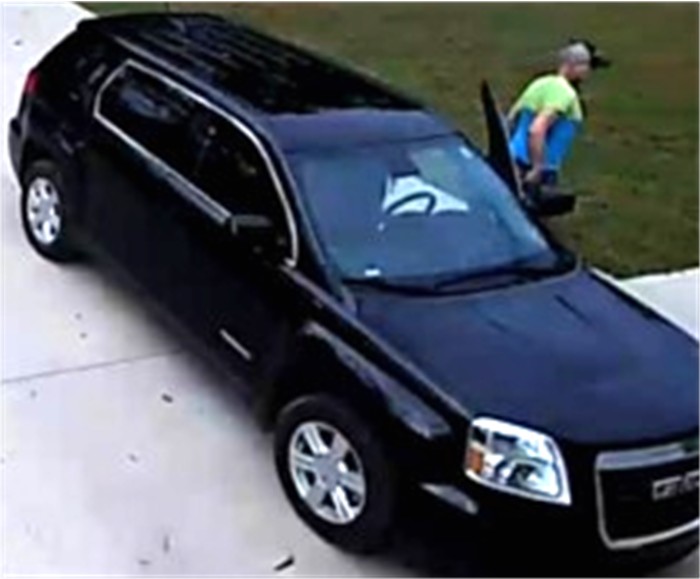 Laurel County, KY - A dark GMS SUV and it's driver are being sought by the Laurel County Sheriff's Office regarding two break-ins and one attempted burglary (between 10:00 A.M. & 3:00 P.M.) on Tuesday October 10, 2017 off Waterworks Road and vicinity just west of London.
If you know who is involved, please contact the Sheriff's Office at 606-864-6600 or by personal message on Facebook.
Information will be strictly confidential.
Investigated by: Laurel Sheriff's Deputy Rick Cloyd
Image is a surveillance photo.