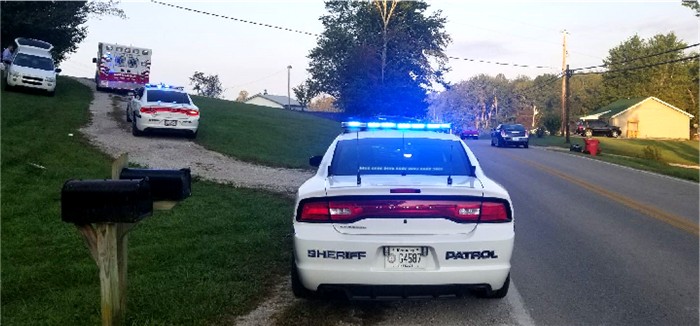 Laurel County, KY - Sheriff John Root is reporting that: Laurel Sheriff's Office Detective Chris Edwards is conducting a death investigation regarding the discovery of a woman found deceased off East KY 80, approximately 7 miles east of London on Thursday morning September 28, 2017 at approximately 7:15 AM.
The investigating detective reports that a neighbor discovered the deceased individual laying in a yard and notified 911 dispatch. It was learned that the victim resided on Cheek Turner Road nearby.
Foul play is currently not suspected, however, a thorough investigation will be conducted by the Sheriff's office. The deceased individual is identified as Deborah Timmons age 51 of London – pronounced deceased at the scene by staff of Laurel County Coroner's office.
Assisting for the Sheriff's office at the scene was: Capt. Chuck Johnson, Lieut. Greg Poynter, Sgt. Brett Reeves, Deputy Brandon Broughton,Sgt. Phil Barnard, Bailiff Tony Anders and Deputy Gilbert Acciardo.
Ambulance Inc. of Laurel County also responded to the scene.
Photo of scene attached.