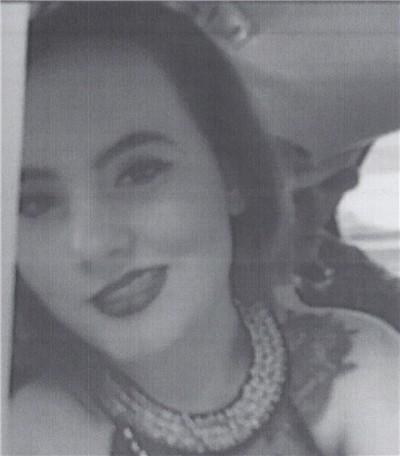 ***Makayla Marie Mayfield age 15 found safe 9-5-17 at 5:10 P.M.***
Original Release:

Laurel County, KY - Sheriff John Root is reporting that: a missing person report has been issued for a missing 15-year-old female juvenile who was last seen early this morning (Tuesday Sept. 5th, 2017) at approximately 1:00 A.M. at her home on McNew Lane-off Slate Ridge Road, 8 miles south of London (Lily community).
It is unknown where she is or where she may be headed. Reportedly, this is the 3rd time she has went missing.
Deputy Jake Miller is investigating and has identified the missing juvenile as: Makayla Marie Mayfield age 15 of McNew Lane., Lily described as a white female, 5'5", 130 pounds, brown shoulder length hair, medium build, and brown colored eyes. Has a tattoo on her left shoulder.
Anyone with any information on the whereabouts of this individual is asked to contact the Laurel County Sheriff's office at 606-864-6600 or 606-878-7000. Photo is attached.