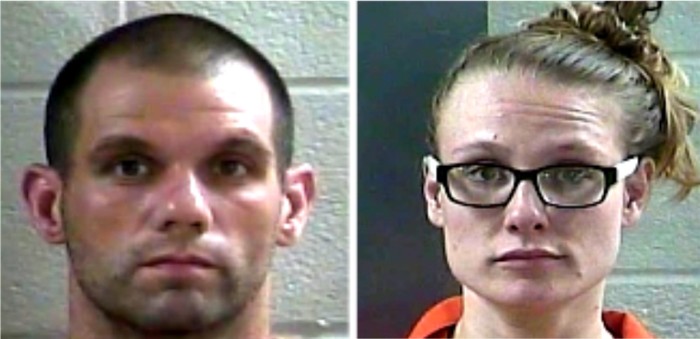 Laurel County, KY - Sheriff John Root is reporting that: Laurel Sheriff's Deputy Daniel Grigsby and his K-9 "Edge", along with Detective Jason Back arrested Michael D. Jones age 39 of Manchester on Wednesday afternoon August 30, 2017 at approximately 2:13 PM.
The arrest occurred off Ky. 1006 in London after this subject was observed driving a Kia Sedona with the wrong registration plate for the vehicle.
A traffic stop was conducted and it was learned that the license plate was canceled and there were numerous equipment violations on the vehicle.
In addition, this subject was wanted on an outstanding bench warrant and an indictment warrant.
Michael D. Jones was charged with failure to signal; obstructed vision and/or windshield; no registration plates; failure of non-owner operator to maintain required insurance – first offense; no operator's license; improper display of registration plates; and other traffic violations. In addition, the subject was charged on a Laurel Circuit Court indictment warrant of arrest charging theft by unlawful taking -auto-$500 or more but under $10,000. In addition the subject was also charged a Laurel District Court bench warrant of arrest for failure to appear in court on charges of theft by unlawful taking; criminal trespass – first-degree; and three counts of contempt of court.
Also arrested during the investigation was:
Whitney Rochelle Smith age 23 of Manchester. The arrest occurred after this subject was found in possession of two glass pipes used to smoke methamphetamine, a plastic straw used to sniff methamphetamine and a quantity of crystal methamphetamine. This individual was charged with possession of a controlled substance – first-degree – first offense – methamphetamine; and possession of drug paraphernalia.
These 2 individuals were lodged in the Laurel County Detention Center.
Photos courtesy of the Laurel County Detention Center..
Sheriff Root stated that drug arrests will be continuing.