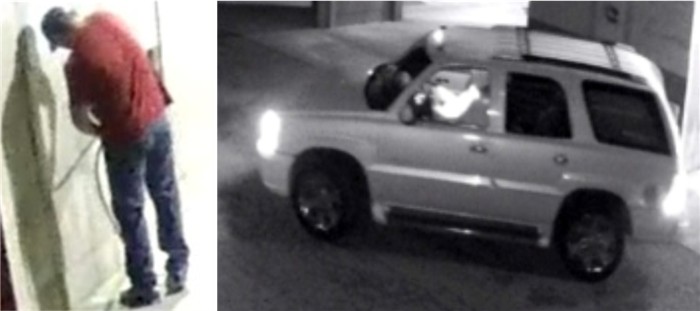 Laurel County, KY - Sheriff John Root is reporting that: Deputy Taylor McDaniel is investigating a criminal theft complaint that occurred off Ky. 192 approximately 1/2 mile west of London near Saddlebrook after a lone suspect cut a cleaning brush from a car wash and fled the scene.
In surveillance photos a lone male subject can be seen at approximately 1:00 A.M. early Thursday morning. This individual appears to be driving a Cadillac short wheelbase Escalade either white or light colored.
Anyone with any information regarding this theft, the suspect, or the suspect vehicle is asked to contact the Laurel County Sheriff's office at 606-864-6600. Information will be strictly confidential.
**High resolution surveillance pics are attached.