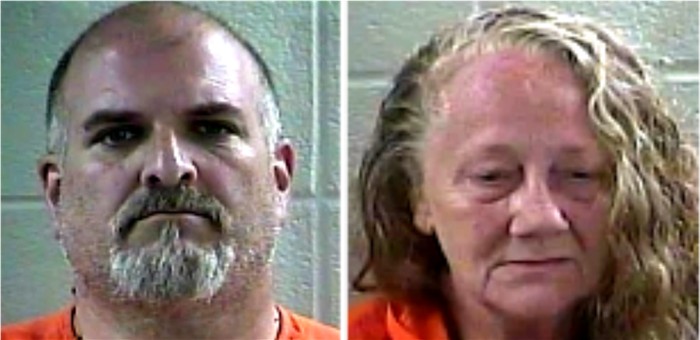 Laurel County, KY - Sheriff John Root is reporting that: Detective Sgt. Kevin Berry along with Detective Chris Edwards arrested two individuals on Tuesday morning July 18, 2017 at approximately 11:22 PM.
The arrests occurred off Smith Brewer Road, approximately 8 miles south of London after detectives investigated a sexual abuse complaint and learned that a step grandfather had allegedly shown pornography via a cell phone and made inappropriate comments to a child under the age of 12.
In addition, this subject also allegedly inappropriately touched the juvenile. Detectives arrested Robert Douglas Smith age 46 of London charging him with sexual abuse – first-degree – victim under 12 years of age.
Detectives also learned through investigation that Robert Douglas Smith's wife, (the biological grandmother of the victim) had been advised by the victim that she had been sexually abused by her step grandfather and that her grandmother locked her out of the house and failed to provide basic childcare including food and water.
Detectives arrested Candice Smith age 60 also of London charging her with criminal abuse – second-degree.
The two individuals were lodged in the Laurel County Detention Center.
Photos attached are courtesy of the Laurel County Detention Center.