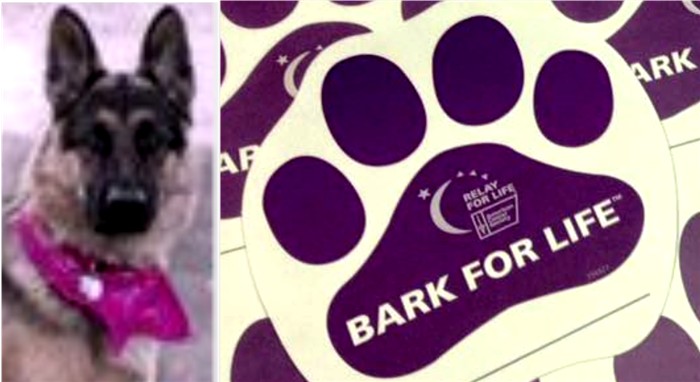 Manchester, KY - The Clay County Bark For Life is a noncompetitive walk event for dogs and their owners to raise funds and awareness for the American Cancer Society's fight against cancer.
This year the event we be held on Saturday August 26, 2017 from 10:00 A.M. - 12:00 Noon at the Salt Works Village located at 400 Railroad Avenue Manchester, Kentucky 40962.
So bring your best canine friend and join us for a fun-filled day starting with a walk, and then continuing with demonstrations, contests, and games
By supporting Bark For Life, you help the American Cancer Society save lives as well as help fund the Hope Lodge in Lexington, Kentucky.
If you would like to set up as a vendor or need more information please contact Sarah Gregory at (606) 813-4345.
Hope to see you there!