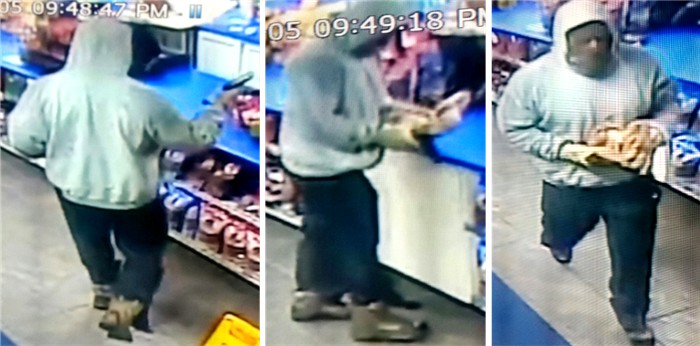 London, Ky. – On Wednesday, July 05, 2017 at approximately 10:00 PM, Kentucky State Police Post 11, London received a report of a robbery that had taken place at the Fast Way Marathon Fuel Station located at 260 KY HWY 1651 in the Stearns community of McCreary County.
Upon arrival, Trooper Shaler Jones determined that a male subject entered the store and approached the cashier with a handgun and demanded money. The cashier complied and the male subject fled the store on foot with an undisclosed amount of cash.
Multiple Officers responded to the area and established a perimeter. A search was conducted, but was unsuccessful in locating the suspect.
The male subject was described as wearing a gray hoodie, green ski mask, dark- colored pants, and brown gloves.
Anyone with information in reference to this incident is requested to contact Kentucky State Police Post 11 at 606-878-6622 or 1-800-222-5555.
Trooper Jones is continuing the investigation. He was assisted at the scene by Troopers from Post 11, McCreary County Sheriff's Office and US Forest Service K9.