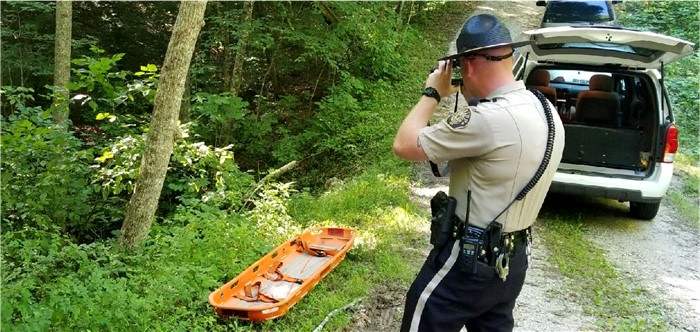 Update - June 27, 2017 at 9:11 A.M.
The deceased female has been identified as: Tearsha Laws age 28 of OakRidge, Tenn.---investigation continues.
BACKGROUND:
Laurel County, KY - Sheriff John Root is reporting that: Laurel Sheriff's Detective Kyle Gray is conducting a death investigation after a deceased female was found on Monday evening June 26, 2017 at 4:58 P.M. in a wooded area over an embankment off Eleana Lane off Filter Plant Road approximately 6 miles north of London.
An autopsy will be conducted in Frankfort to determine the cause of death.
Assisting at the scene for Laurel Sheriff's office was: Sgt. Robbie Grimes, Deputy Travis Napier, and Deputy Gilbert Acciardo.
Also assisting was: Laurel County Coroner Doug Bowling, Justin Noe with Laurel County Public Safety, Ambulance Inc. of Laurel County, and East Bernstadt Volunteer Fire Department.
More information including the name of the deceased will be released as it becomes available.
Investigation is continuing by Detective Kyle Gray.
Photo attached shows Deputy Travis Napier photographing the scene.