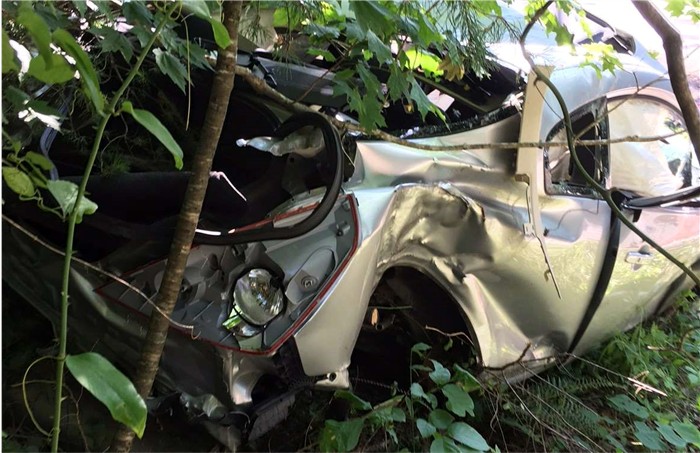 Laurel County, KY - Sheriff John Root is reporting that: Deputy Rick Cloyd along with Deputy Keith Dinsmore investigated a single vehicle single fatality traffic crash on Ky 192 approximately 18 miles west of London on Friday evening June 16, 2017 at approximately 5 PM.
Deputies also report that one of two occupants in the vehicle was pronounced deceased at the scene, and the other seriously injured and airlifted from the scene by PHI helicopter to UK Medical Center.
Deputies report that apparently a 2008 Nissan Altima was traveling eastbound on KY 192 when it left the road in a curve, traveling into a ditch, and became airborne striking two trees and spinned around and came to rest on an embankment there.
One occupant of the car was identified as Jimmy Dugger age 55 of London – pronounced deceased at the scene by Laurel County Coroner Doug Bowling.
The only other occupant in the vehicle was identified as Sherri Roberts age 38 of London – airlifted from the scene.
Also assisting at the scene of the crash was Bald Rock Volunteer Fire Department; and London Laurel Rescue Squad.
Photo of crash site is attached.
Cause of the crash and a determination as to who was driving remains under investigation.