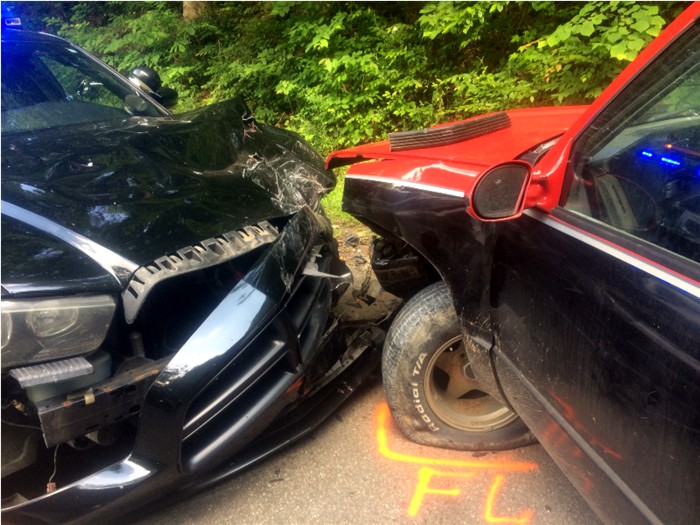 WCSD Press Release - Around 3:40 p.m. June 10, 2017, two sheriff deputies sustained minor injuries during a motor vehicle collision.
The wreck occurred on New Zion Church Road as deputies Saunders and Rhodes were responding to an emergency call.
The cruiser sustained front-end damage.
A female passenger in the other vehicle was treated for injuries.
Williamsburg Police Department investigated the wreck and determined the civilian truck crossed into the deputy's lane. The driver of the truck was cited for failure to wear seatbelts, no insurance, failure to transfer registration and no registration plate.
"Deputies put on thousands of miles each month. Right now, car wrecks are the second leading cause of law enforcement deaths in America, second to gunfire, according to the Officer Down Memorial Page. We are thankful that nobody was seriously injured, and it would be greatly appreciated if you'd keep all law enforcement officers in your thoughts and prayers." -Sheriff Colan J. Harrell