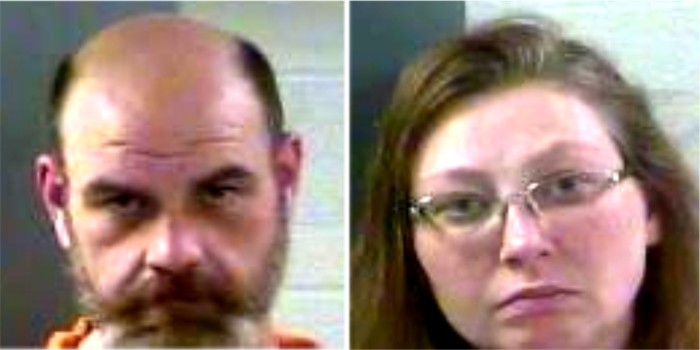 Laurel County, KY - Sheriff John Root is reporting that: Detective Kyle Gray along with Sgt. Brett Reeves, Deputy Josh Scott, and Deputy Taylor McDaniel arrested two individuals on Monday afternoon May 15, 2017 at approximately 12:45 PM.
The arrests occurred at North Laurel BP, approximately 1 mile north of London off US 25 after two individuals started arguing and creating a disturbance inside the service station.
During the argument, the male subject allegedly threw a cell phone at the female subject. Deputies conducted an investigation on the two individuals determining that the two were under the influence – they stated they had taken Suboxone earlier.
Arrested was:
Anthony Shane Martin

age 42 of London, Ky.
Edith Petty

age 39 of London, Ky.
These two individuals were both charged with disorderly conduct – second-degree and public intoxication – controlled substances.
Anthony Shane Martin was also charged with promoting contraband – first-degree--- while being processed into the detention center was found in possession of marijuana inside his shoe.
These two individuals were lodged in the Laurel County Detention Center.
Laurel County Detention officers assisted on the investigation.
Photos attached are courtesy of Laurel County Detention Center.