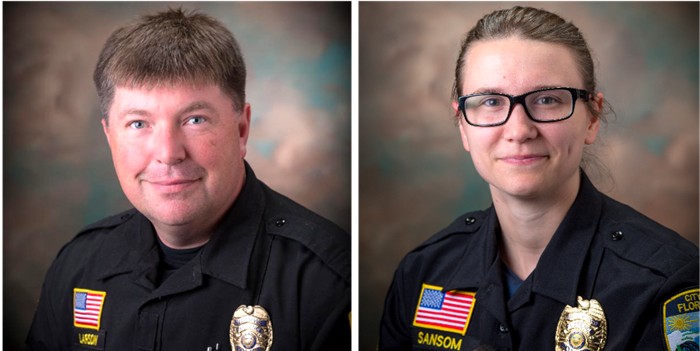 News Release from: Oregon State Police (Sat, May 13, 2017) - On May 8, 2017, at approximately 9:00 AM, Oregon State Police troopers were notified of assistance needed at the Florence Police Department (PD) Jail.
Troopers and officers responded and found two officers had been seriously assaulted when they were attempting to release a 40-year-old male from the custody of the Florence PD jail.
As medics arrived to attend to the two officers, who were assaulted, the male became non-responsive and medics turned their attention to him. The male was transported to Peace Harbor Hospital and was pronounced deceased.
The Oregon State Police Criminal Division was requested to assist with the investigation. The two officers were transported to a hospital for their injuries.
Both officers are employed by Florence Police Department. Ken Larson has been with Florence PD for 24 years and Stephanie Sansom has been employed for one year.
There is no further threat or danger to the public and any further information release will have to be approved through the Lane County District Attorney's Office.