We have 380 guests online
Samuel D. Harrod
Attorney at Law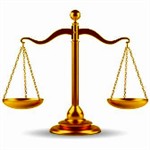 This is an Advertisement
Manchester, Ky. - Clay County Coroner Danny L. Finley has identified the remains discovered Thursday evening in a wooded area off Sol Hollow Road in the Oneida community of Clay County.
The remains have been identified as being those of Robert L. "Bobby" Burns".
Burns was reported missing by family members and was last seen April 27th.
Kentucky State Police is investigating and the case is being treated as a homicide.
COMPUTER REPAIR

(606) 813-1356