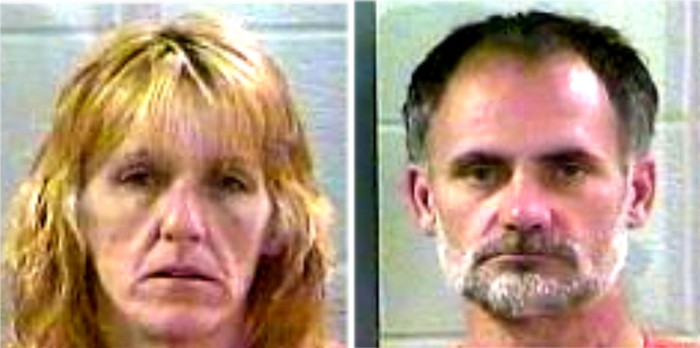 Laurel County , KY - Sheriff John Root is reporting that: Deputy Shawn Jackson arrested two individuals on Thursday morning April 27, 2017 at approximately 9:15 AM.
The arrests occurred on West Laurel Rd. approximately 1 mile west of London after Deputy Jackson was dispatched to a complaint that two individuals were apparently in a gray colored Ford Escape and appeared to be highly intoxicated.
When Deputy Jackson arrived in the area of the complaint he observed the suspect vehicle pull onto the roadway and conducted a traffic stop.
An investigation was conducted on the driver who was determined to be under the influence. In addition this subject was found to be in possession of suspected Xanax. In addition this subject had a snorting straw in her vehicle used for snorting pills.
Arrested was:
The driver

Shelley Lynn Ealy

age 47 of Manchester charged with operating a motor vehicle under the influence – first offense; possession of drug paraphernalia; and possession of a controlled substance – third-degree.

In addition this subject was charged on a Knox County warrant of arrest obtained by Corbin Police Officer Jeff Hill alleging that this subject on February 18, 2017 had entered a Walgreens pharmacy located at Trademark Shopping Center with a forged prescription with the intent to gain prescription narcotics illegally – this subject had a prescription of 120 oxycodone – 30 mg filled and picked them up and left the store with them.
A passenger

Samuel Buttery

age 47 of Manchester charged with public intoxication – controlled substances.
These two individuals were lodged in the Laurel County Detention Center.
Photos attached are courtesy of the Laurel County Detention Center.