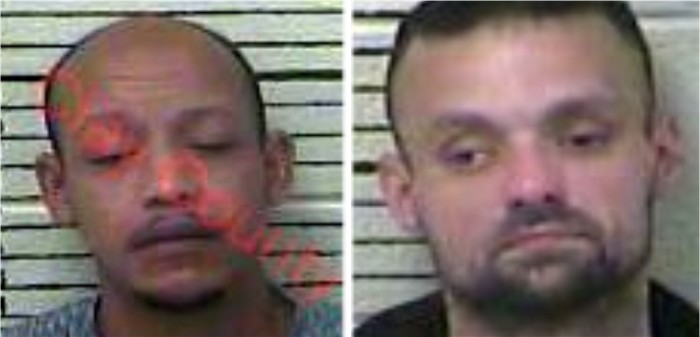 Manchester, KY - On April 4, 2017 MPD Assistant Chief Patrick Robinson was working on a burglary when he observed a Mercedes car drive by with the suspect of the burglary sitting in the passenger side seat.
Assistant Chief Robinson stopped the vehicle on the Hwy. 80 area of Manchester. Assistant Chief Robinson noticed the driver shoving items into his mouth and the passenger hiding items.
Officer Kelly Johnson arrived to back up Assistant Chief Robinson. Officers was given consent to search the vehicle and discovered a large quantity of pills, marijuana, and scales.
The driver of the vehicle Terry Godsey was arrested and charged with trafficking in a controlled substance and lodged in the Clay County Detention Center.
The passenger Charles Duff was arrested for the Burglary of Pats Snack Bar.
Clay County Sheriffs Office and KSP also assisted on the stop.
Photos courtesy of the Clay county Detention Center.
Source: Manchester Police Department