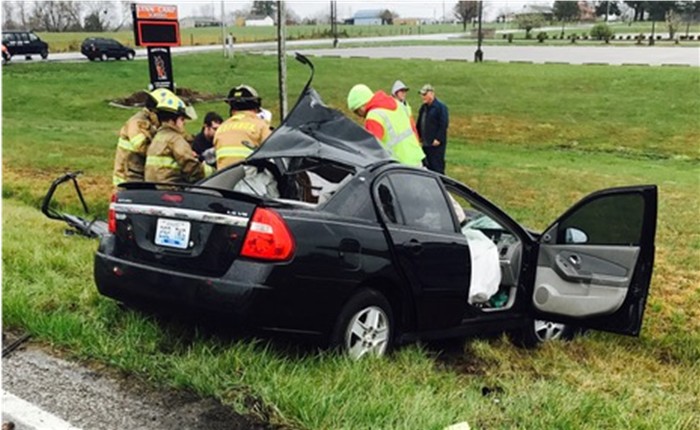 Corbin, Ky. (APRIL 6, 2017) - On April 6, 2017 at 11:11 a.m. Kentucky State Police, Post 10 received a call about a two vehicle collision at the intersection of U.S. 25E and KY 830.
Troopers from Post 10 responded to the collision and began an investigation.
Preliminary investigation indicates that a 2017 Volvo semi-truck operated by Rodney Fultz from Tazewell, TN was stopped at the red light when a 2005 black Malibu struck the back of the truck.
Leslie Fallis, 59, of Gray was traveling north bound in the slow lane when she failed to stop striking the rear of the truck. After the initial impact of the collision, Ms. Fallis's vehicle then slide off the roadway.
Ms. Fallis was trapped inside of her vehicle until West Knox Fire Department was able to free her from the vehicle. Ms. Fallis was transported to Baptist Health Hospital in Corbin for non-life threatening injuries. The operator of the semi didn't receive any injuries from the collision.
Drugs and alcohol are not suspected. Case is still under investigation by Tpr. Jay Sowders.
Also assisted at the scene were Tpr. Russell Maynard, TFC. Shane Jacobs, Det. Josh Bunch, Sheriff Mike Smith, West Knox Fire Department, Knox County EMS and Wallins Towing Service.