We have 611 guests online
Samuel D. Harrod
Attorney at Law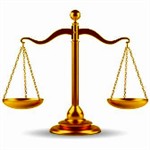 This is an Advertisement

Clay County, KY - The Clay County Sheriff's Office is asking for help in locating this man.
Charles Ray is wanted for several burglaries and thefts across the Onieda area in Clay County. He is 42 years old, 5' 7", 160lbs, with brown hair and blue eyes.
We ask that anyone who sees this man or knows of his whereabouts please call us at (606) 598-3471 or Clay County 911 at (606) 598-8411 EXT 4.
COMPUTER REPAIR

(606) 813-1356