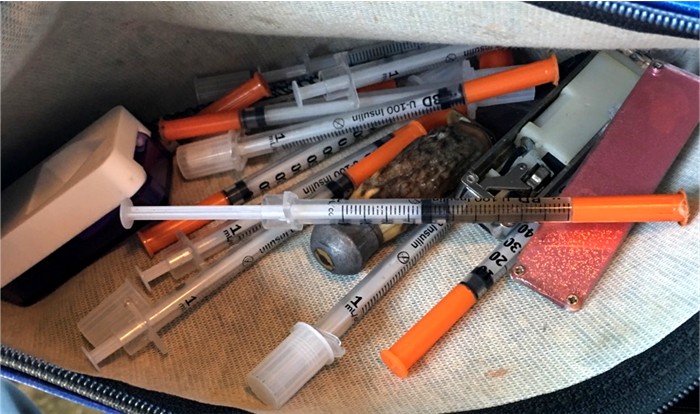 Corbin, Ky. (March 8th 2017) – On Tuesday March 8th 2017 around 12:48 P.M. Officer Tyler Teaney with KSP-Vehicle Enforcement conducted a traffic stop on I-75 near the 24 mile marker in Whitley County, Kentucky after discovering a 1998 Plymouth van was operating with improper registration plates.
Upon further investigation Officer Teaney found the driver 45 year old Murriel T. Ward Jr of Pioneer, Tennessee operating on a suspended license and in possession of drugs and drug paraphernalia.
Numerous Hypodermic needles and syringes were among the items seized as well as (1) needle containing a white milky colored substance believed to be illegal drugs. Ward was arrested and lodged without incident in the Whitley Co. Detention Center on charges: Operating on a Suspended License, Improper Registration Plates, Drug Paraphernalia and Possession of Controlled Substance 1st (Drug Unspecified).
Officer Tyler Teaney continues the investigation.