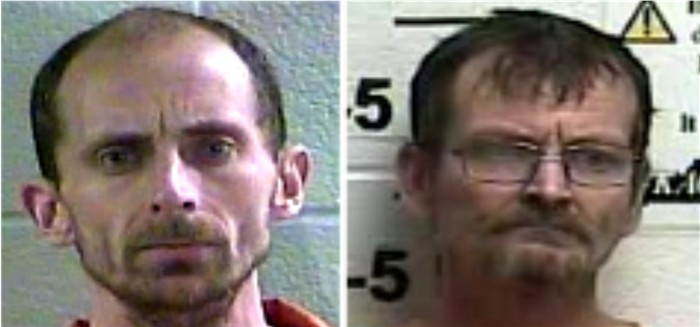 WCSD Press Release | Feb 11, 2017 | - Around 11:45 p.m. February 9, 2017, deputies James Tabor and Joe Prewitt and federal law enforcement went to a Hwy 92E residence near Reese Creek.
Jerry White, 39, was wanted by federal officials and successfully apprehended at that location. Another man, Jamie Powers, 47, was with White and also arrested.
At the residence was a strong chemical odor. Components used in the manufacturing of methamphetamine and drug paraphernalia, including needles, were found in the residence.
A one-step meth lab was later found under a bed mattress.
White was lodged in the Laurel County Correctional Center as a federal prisoner. He now faces charges in Whitley County for manufacturing methamphetamine, tampering with physical evidence and possession of drug paraphernalia.
Powers was lodged in the Whitley Co. Detention Center. He is charged with manufacturing methamphetamine and possession of drug paraphernalia.
Dep. Tabor is continuing the investigation.