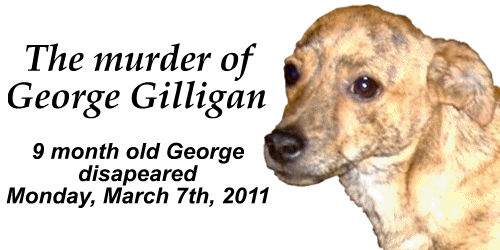 WARNING: This is a very disturbing story!
Brenda Curry was alarmed by the ominous sound of a gunshot echoing in the Curry Branch hills Monday afternoon, she had just been calling for her beloved pet, 9 month old rat fiest, George Gilligan.  George has been missing since wandering out of the Curry field earlier that afternoon. 
A person claiming to have witnessed the murder of George has now come forward and according to their statement, the defenseless puppy was gunned down by a neighbor man.