Thursday night (June 14, 2012) in his hometown of Manchester, Kentucky, Clay County resident and former Horse Creek Elementary school principal and former Jackson County Schools Superintendent Ralph Hoskins kicked off his campaign for the 25th Senate Legislator seat representing the Democratic party in hopes of unseating Senator Robert Stivers in the upcoming November election.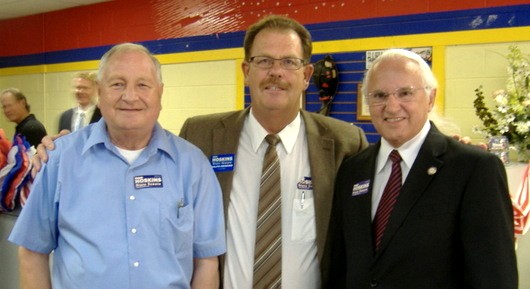 L to R:  Carl Hoskins, Ralph Hoskins and Senator Walter "Doc" Blevens
The meeting was held at "Hoskins For State Senator Headquarters" and a large and enthusiastic crowd was on hand.
Senator Walter "Doc" Blevins representing the 27th District was the guest speaker and he spoke of the changes that needed to be made state wide to better Kentucky and it's people. Senator Blevens said " It's got to start with new leaders and especially in the 25th Senate District",  and then introduced Hoskins to the large crowd.
After a rousing ovation Ralph Hoskins said "When I am elected State Senator for the 25th District my main focus will be on education and jobs for my area unlike the attention these two issues are getting from the senate now".
The 25th Senate District includes the counties of Clay, Knox, Lee, Magoffin, Morgan, Owsely and Wolfe.
Hoskins pledged to lead the efforts on jobs, education and tourism as well as leading the fight to end the "culture of arrogance and self-interest" that according to him, dominates frankfort.
Upon closing, as he was thanking everyone for coming and asking for their support in the election, Ralph Hoskins recieved a standing ovation.
Amazing Race celebrities Mark Jackson & Bopper Minton were in attendance supporting Hoskins.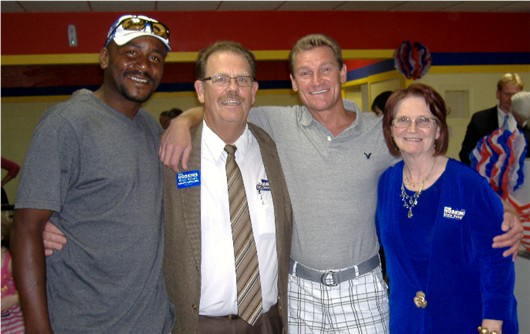 L to R:  Mark Jackson, Ralph Hoskins, Bopper Minton and Faye Napier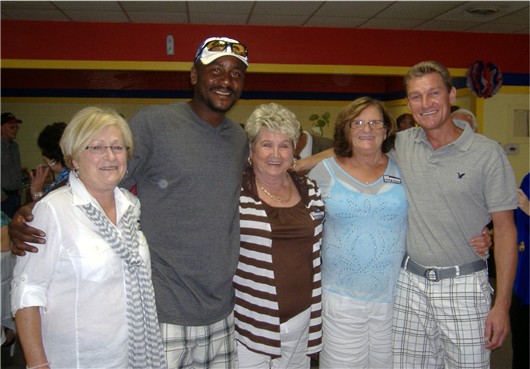 L to R:  Janice Bowling, Mark Jackson, Pauline Weaver, Manchester Councilwoman Betty Meredith, and Bopper Minton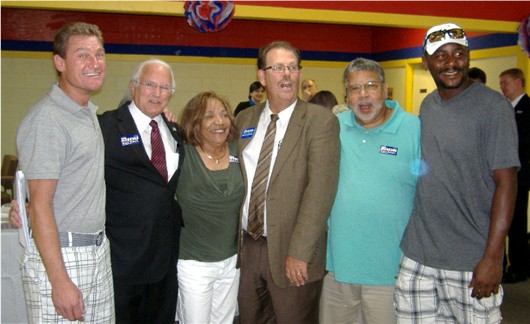 L to R:  Bopper Minton, Senator Walter "Doc" Blevens, Cheyenne Lyttle, Ralph Hoskins, Manchester Councilman John Ed Pennington and Mark Jackson