Curious about ClayCoNews?
Knox-Whitley Animal Shelter
606-526-6925 or 606-546-2815
.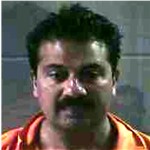 According to WYMT News, Dr. Kishore Kumar Jadhav pleaded not guilty Tuesday in federal court in Lexington, Kentucky.
The Manchester doctor is facing federal charges that he employed and videotaped nude teenage girls.
New details were released about the alleged crime, and we want to warn you that some information in this story is graphic and viewer discretion is advised. Click HERE for full WYMT report.